Want to take on the San Francisco Bay and ocean waters in true fisherman fashion?
Test your skills with Flash Sport Fishing Charters! It's the perfect way to enjoy the open water while also reeling in your dinner for the day.
However, before you come aboard our boat, there are a few tips we'd like to share to ensure you have the ultimate fishing charter experience:
Preparing for your charter trip: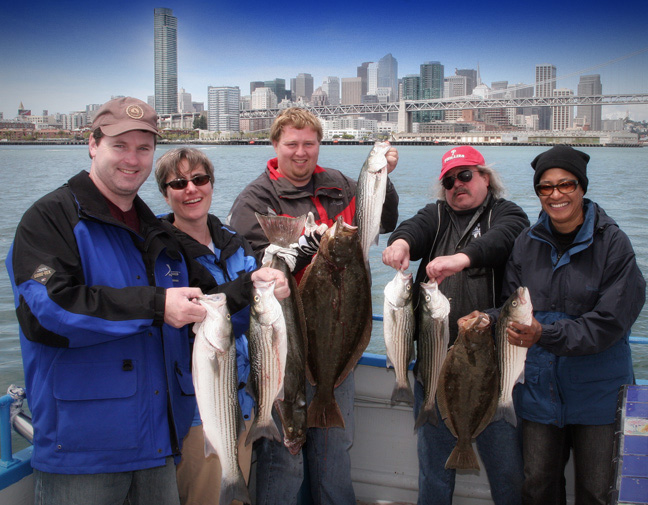 There's no fishing trip without proper preparation. Even though Flash Sport Fishing Charters supplies everything from tackle and bait to a well-trained and experienced crew, here are a few things to know before you go.
Choose the right location
Where do you want to fish? What fish are you aiming to catch?
Answering these questions will help you determine where it is that you'll find your desired catch.
Also, fishing at the San Francisco Bay is a much different experience than fishing at Orange Beach Florida, so it's up to you and your preferences to decide on the location of your next fishing trip!
Choose the right charter
Once you've decided on a location, it's time to choose the right fishing charter.
Look around the area and do some research on the local fishing charters. You'll find that some offer half-day and full-day tours, in-shore and off-shore fishing excursions, or a limit to the number of people that may attend.
A little research can go a long way in finding the perfect fishing charter for your group.
Check the weather
Once you've booked your trip, it's time to get ready!
As the day gets closer, check the weather to see what clothing and gear you'll need to bring.
If it's calling for rain, be sure to bring a jacket and boots, and if it's calling for strong gusts of wind, a windbreaker may be a good item to bring along.
Get a good night's sleep
As much as it will be relaxing, a day out on a charter will also be exhausting.
Between the charter moving effortlessly across the water to battling your catch to reel them in, you will feel exhilarated, depleting your energy by the end of the day, so be sure to rest up the night before!
Pack the right gear
Flash Sport Fishing Charters will supply you with the tools and equipment necessary to snag your big catch, but there are a few items that you should bring on board.
Check out what to bring on a fishing charter here!
When on the fishing charter trip:
Once on the boat, there are a few tips that can help you find fishing charter success!
Listen to the captain & crew
Captain Steve Talmadge and his crew have decades of experience fishing and navigating the San Francisco Bay area and ocean waters.
When they give you instructions or safety warnings, it's essential that you listen. They know best and their number one goal is your safety.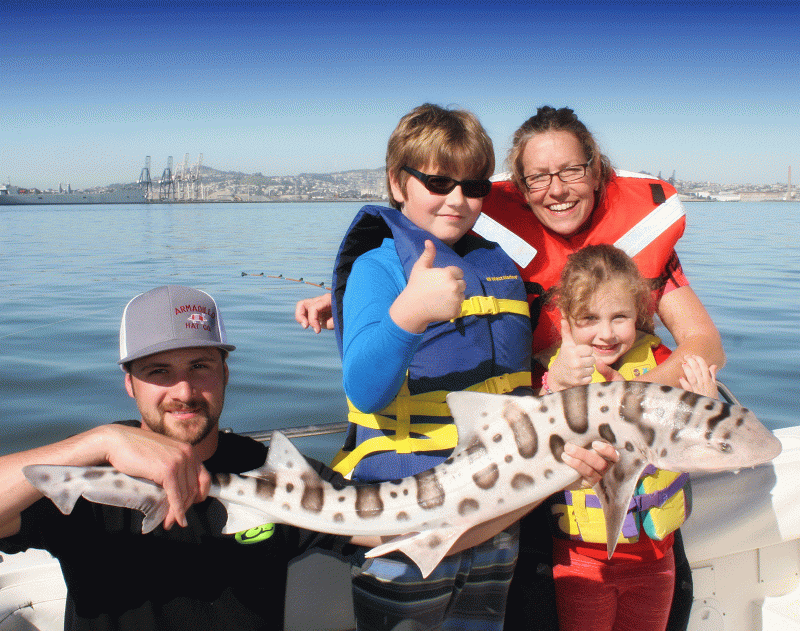 Don't be afraid to ask for help
On the other hand, don't be afraid to speak up.
Take advantage of the years of experience and training our crew has—that's what we're there for!
Ask about the equipment, fishing techniques, fish finder technology or our trusted boats, Flash and Flash II. Captain Steve is always happy to answer questions and is ready to help a fisherman, no matter the skill level.
Stay hydrated
You may be surrounded by water, but that won't keep you hydrated. So, remember to drink plenty of water while out on the fishing charter.
Have you booked your fishing charter trip yet?
If you're looking for a true San Francisco fishing charter experience, then you've come to the right place.
Flash Sport Fishing Charters will give you a relaxing yet thrilling experience out on the water on our guided charter trips
Call us at 510-851-2500 today to learn more about our charter rates and availability!