Hey sturgeon fishermen.
The bite slowed the last two trips. We were having great action up until the day before yesterday when we did not harvest a sturgeon. I believe it is due to the slower tides. So yesterday I change my plan and went back to the Benicia Bridge area. There are a lot of sturgeon in both spots and they seem o prefer the deeper water, 40 plus feet. Yesterday there were a lot of boats out. I would guess 60 plus. I know of 7 sturgeon harvested. One was ours that came at the end of the flood tide. The fish took roe in 43 feet of water. It is going to be a little tougher with the slower tides. But we have been successful before.
Enjoy the photos and Happy New Year to everyone!
 Captain Steve Talmadge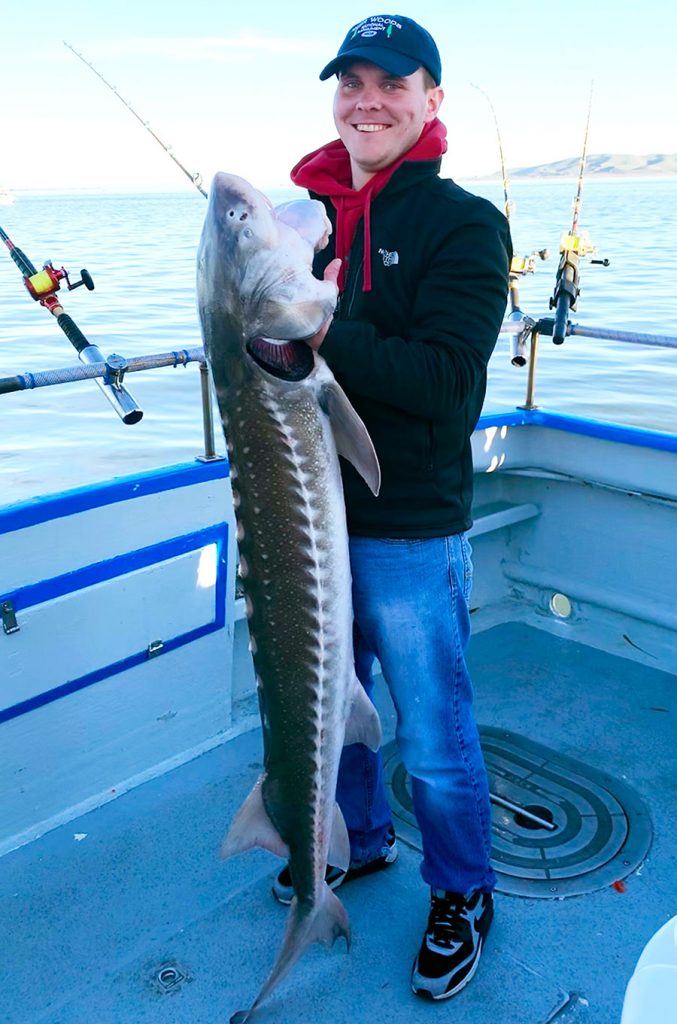 510 851-2500 Boat Phone
Flash Sport Fishing